We know from experience that focusing on high caliber engineering up front leads to superior product quality, smoother and faster production ramps and, ultimately, a better return on investment for clients. As the saying goes, measure twice, cut once. While we offer our advice to clients throughout the process, we remain flexible to different sensitivities regarding schedule, budget and risk.
Conceive, Execute
and Communicate
Start with a great concept, execute it with precision, and communicate it clearly. Success requires all three.
Fast Only Counts
When it's Right
Move fast but with discipline and purpose. Cutting corners can result in errors and wrong turns. It squanders time, money and, in worst-case scenarios, brand equity.
Data-Driven
Engineering
Value instinct and experience, but use hard data to short circuit hypothetical debate. If it can't be looked up, do the analysis or build something to test.
We collaborate closely with clients to establish a detailed and shared understanding of the project. We gather inputs, brainstorm approaches, conduct research and create rough, in-house prototypes. Our goal is to settle on a precise definition of the requirements and one or more concepts for achieving them.
With concepts in hand, we design and build prototypes to test critical functions. Mechanical prototypes may cover fit, kinematics, structure, force profiles and user interactions. Electrical prototypes may cover compatibility, performance, and power consumption. This phase culminates with client approval of one or more physical models.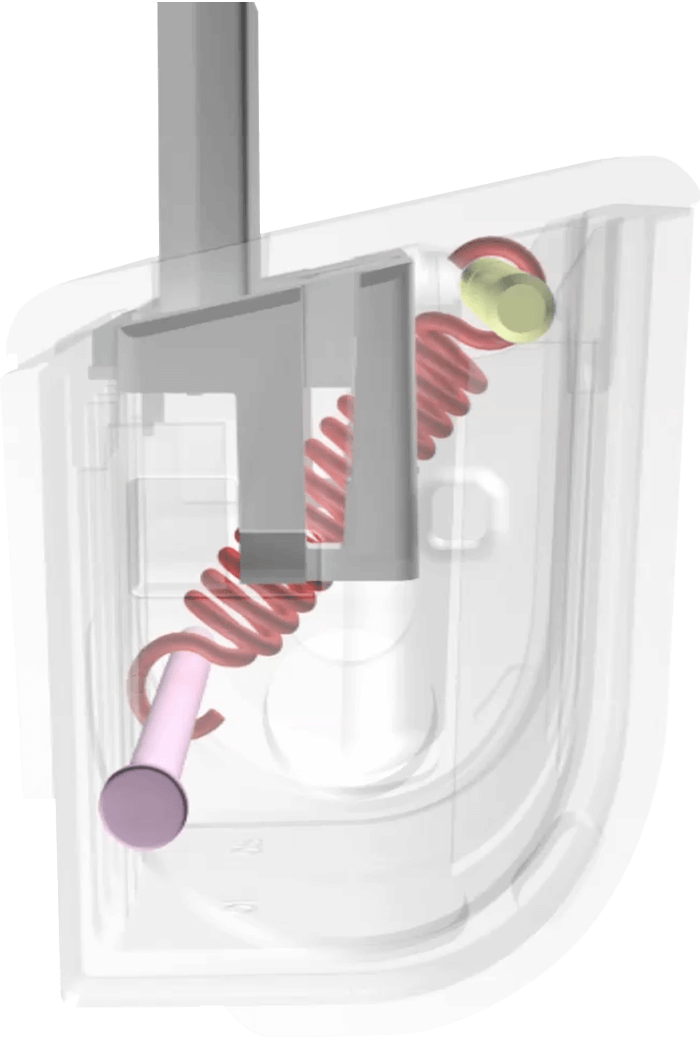 At this point, we develop a complete system layout with integrated ID, part break-up, electrical components and assembly methods consistent with the manufacturing strategy. We test and deliver functional prototypes created in-house or through our network of fabricators.
We execute detailed design and documentation of parts and assemblies for mass production processes. This phase ends in a database release to production tooling, including 3D CAD geometry, 2D documentation, Gerber files, and a bill of materials.
We tightly collaborate with manufacturers to review tooling, samples and tests to get to full production. Our objective is to ensure client satisfaction with production yields and product quality.